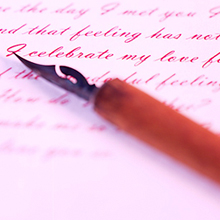 Ever since I began seriously pursuing my childhood passion of writing and dream of publishing books, I began collecting various resources for writers. Here I'll be sharing some links for those of you with a passion for writing that may help you on your journey. I'll be updating it as I find more of them. Stay tuned for the list…
Update: Click here for the Writing & Storytelling Resources page that will be constantly updated.
You may also like: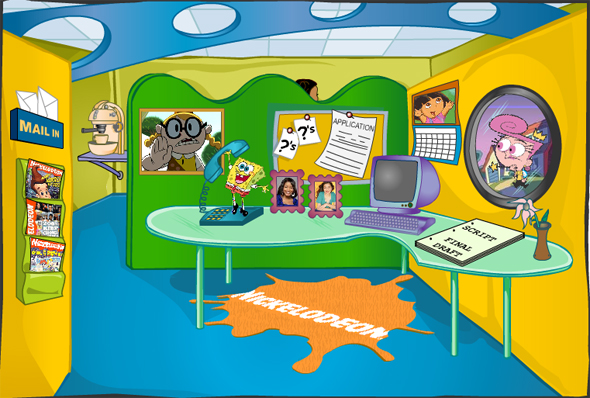 For all you aspiring screenwriters out there, here's an opportunity that can give you hands-on experience in writing for television, the Nickelodeon Writing Fellowship Program. The submission period is between January 2, 2010 and February 28, 2010. You can find out more at http://www.nickwriting.com and follow them at http://twitter.com/NickWriting.
I found out about the opportunity late last year entered at the last moment with a spec script for the Nickelodeon show "True Jackson VP". Though I didn't win, just the process of writing the script was alot of fun, and a great way to exercise and stretch your writing skills. You can purchase or download a free trial of the software Final Draft to format your script, it really helps to get the layout correct.
About the Fellowship – From the Website

Developed to broaden Nickelodeon's outreach efforts, the Nickelodeon Writing Fellowship is designed to attract, develop and staff writers with diverse backgrounds and experiences on Nickelodeon Network productions.

Operating in a three-phased structure, the Fellowship provides a salaried position for up to one year and offers hands-on experience writing spec scripts and pitching story ideas in both live action and animation television.

This three-phased structure allows fellows an opportunity to nurture relationships with creators, network executives, line producers, head writers, showrunners and story editors.

As part of their script writing, each fellow will be assigned to an Executive in Charge of Production and have an opportunity to write a spec script for an on-air Nickelodeon show.

In addition, all fellows are integrated into the activities of both the development and production departments. This allows the fellows an opportunity to attend storyboard pitches, notes meetings, records, table reads, show pitches and show tapings, all while being exposed to top creators and key production crews.
You may also like: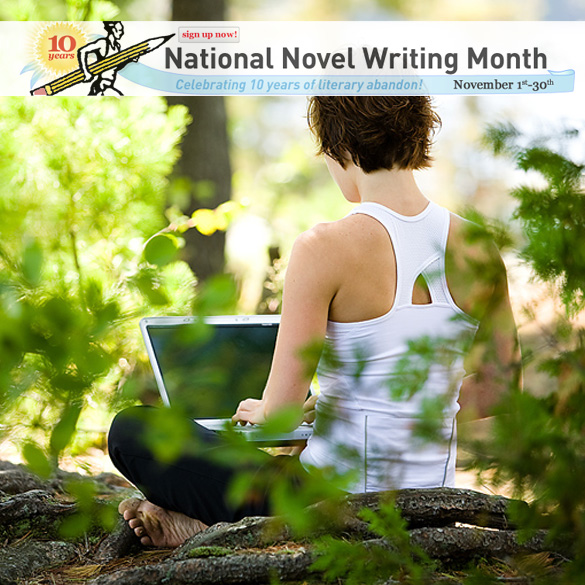 November 1st kicks off National Novel Writing Month, when people all over the world will take part in penning their own books. The goal is to write a 175-page (50,000-word) novel by midnight, November 30. The website encourages the participants to just get writing and not worry about mistakes or scrutiny: "It's all about quantity, not quality. The kamikaze approach forces you to lower your expectations, take risks, and write on the fly."
The site is really interactive in that you can discuss your progress with others, and at the end you'll paste your story into the site's word counter for it to verify that you've reached the 50,000 word mark. The power of deadlines and having others sharing the same experience makes the journey more energizing.
I decided a few weeks ago to sign up for the challenge, though the thought of it makes me a little nervous whether I can complete it on time. It's been my dream since I've been a little girl to write novels, so whatever the outcome, this will help propel me in the direction of getting my dreams out on paper; to just do it.
If you've always wanted to write a book, I encourage you to try it out as well. What could it hurt to take a little time to nurture a dream. Go to the website to learn more, sign up, and get tips and encouragement from the forums. I'll let you know how I do.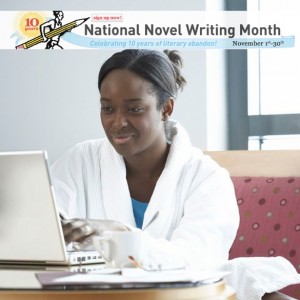 Here are some writing tips that inspire me from some of my favorite authors:
"Even in literature and art, no man who bothers about originality will ever be original: whereas if you simply try to tell the truth (without caring twopence how often it has been told before) you will, nine times out of ten, become original without ever having noticed it." – C. S. Lewis (Author of The Chronicles of Narnia Series)


"There is enormous value in listening and reading and writing—and then putting your words away for weeks or months–and then returning to your work to polish it some more. Read the very best writing and understand why it is considered the best. Maybe you will do better, which is great, but try not to do worse." – Sharon Creech (From Women on Writing Interview)


"The writer has to force himself to work. He has to make his own hours and if he doesn't go to his desk at all there is nobody to scold him." – Roald Dahl (Charlie and the Chocolate Factory, James and the Giant Peach)


"If there is a book that you want to read, but it hasn't been written yet, you must be the one to write it." – Toni Morrison, (The Bluest Eye, Tar Baby)

You may also like:
"A woman who is willing to be herself and pursue her own potential runs not so much the risk of loneliness as the challenge of exposure to more interesting men — and people in general." – Lorraine Hansberry
Writing to me is like therapy – I've noticed that when I don't do it, everything feels so wrong! It's been my favorite form of expression since I was a shy little girl, presenting my stories & crayon illustrations to family, friends and teachers as gifts. Even though the shy little girl in me still fears the possibility of being different- I also realize the possibility that releasing my thoughts, as Marianne Williamson put it, might "unconsciously give other people permission to do the same."
There are so many different ways of looking at the world and every blog and magazine that I've read has a unique view. Though I am so used to keeping my innermost thoughts to myself, (in my own little journal) I'm willing to leave my comfort zone to allow something new to occur… after all, that's what renaissances are all about right?
And so here I am- ready to share, ready to learn, and ready to write. Why – 'cause it feels sooo good.
- RWRW (Renaissance Women Rule the World)
You may also like: