Surreal Update:
Guess who won Debby Ryan's Cover Artwork Contest? Go check out her Facebook page to see the above winning design! *Happy dance,* am I dreaming?

Debby Ryan, one of my favorite actresses (from Disney's "Jessie," "16 Wishes," the inspiring film "What If" which I posted about previously, and other shows and movies) is having a contest to design the artwork for her new song cover. I love Debby's eccentricity (her Tweets will make you smile and think), creative focus and how she's a storyteller who enjoys expressing herself in a variety of ways, from acting to music and fashion, to impact others.
Debby's cover is with another inspiring singer Brenna Whitaker who has an ongoing Jazz Night show at the W Hollywood Hotel (I'm just getting acquainted with her work which has been lauded by so many. She says on her site, "Throughout my life, I've often felt like I was born in the wrong time, but now, I feel like I was born in this era for a reason.").
Debby & Brenna's video cover of Stevie Wonder's "Superstition" is premiering on Debby's Youtube Channel on December 1st . The picture they took on set was a great spark of inspiration for a spooky, vintage-y look – I had to stop myself at 16 designs or I'd be going all night… Watch the cool one-take cover video of Superstition below:
Debby on Her Superstition Cover & Meeting Brenna Whitaker

Hello beauties.

So I've done it again. I've gone singing with my friends, got a video camera, and made a little tape for you people. I just think one of the best things ever is making music with people you look up to. Brenna Whitaker headlines [and absolutely slays] Jazz Night every week at the world famous W Hotel in Hollywood. She's an unreal vocalist, a hilariously captivating performer, and has quickly become one of my favourite people. Singing with her was a dream come true & I can't wait to share her with the rest of the world. I'm all set to put our jam on my channel on DECEMBER 1st, but first it's time to put the "You" in YouTube. Here's a photo of us shooting the spooky video; I want to see what you do with it. The contest is open from Monday, Nov. 26th through Thursday, Nov. 29th & I'll choose the winner Friday.
Check out some of my fave song covers by Debby below: a duet with Nick Santino singing Taylor Swift's "We Are Never Ever Getting Back Together" (I love the pure soothing acoustic sweetness) and a cover of "Guilty As Charged" by Gym Class Heroes feat. Estelle with a group of her friends, (a cool acoustic jam with a touch of street:).
More Superstition Song Cover Artwork Entries
You may also like:
This song "Pieces of Me" by Ledisi (which was Grammy-nominated this year by the way) is so uplifting and beautiful, and a great anthem for Women's History Month: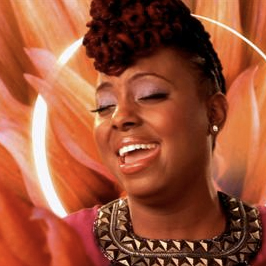 In the Lyrics
People just don't know what I'm about
They haven't seen what's there behind my smile
There's so much more of me I'm showin out
(These are the pieces of me)
When it looks like I'm up sometimes I'm down
I'm alone even when people all around,
But that don't change the happiness I found
(These are the pieces of me)
[Chorus:]
So when you look at my face
You gotta know that I'm made of everything love and pain
(These are the pieces of me)
Like every woman I know…
I can run the business and make time for fantasy
(These are the pieces of me)
Now I'm gonna make mistakes from time to time
But in the end believe that I'm gone fly
I'm a woman…
These are the pieces of me…
You may also like:
I only first heard music from Kina Grannis a few months back but her soft, refreshing sound already makes her one of my favorites! Since it's February 14, here is her song Valentine – it's so sweet and the video is just as creative as what we've always seen from Kina:


You may also like:
I have to admit, I'm inspired by Justin Bieber's story, especially after I saw Never Say Never, and his music grew on me, (but I admit the chorus of a certain one of his song got annoyingly stuck in my head with all the repetition;).
It's so nice though to see singers take a song, change it up and make it their own, as Drew Ryniewicz did as she sang Justin Bieber's song "Baby" on The X Factor USA, the song seems to take on a new meaning and evoke a new feeling the way she sings it:
You may also like:
Wow, I'll never look at Jelly Beans the same way. Watch this music video from Kina Grannis, filmed in stop motion, using 288,000 Jelly Bellies for the creative scenery. The team behind the project took so much time to make something unique, and really inspiring and their creativity paid off:
The Making Of "In Your Arms"
You may also like:
Love this song and creative video, Something in the Water, from Brooke Fraser…
You may also like: