The promo video for STORY in Chicago (for more on the event visit storygathering.com) caught my attention and was like God drawing me in to see what He's been speaking to my heart over the past few years, about reigniting our creativity to dream like children again:
What if we can reclaim the places where imagination has been lost and find the whisper that beckons us to look past the ordinary…what would we discover?
This is your Invitation to Another World…

"That's what we storytellers do. We restore order with imagination and instill hope again, and again, and again." – Walt Disney
These words from STORY are a call for creatives to step into their calling:
"While all is chaos and grief and anger and confusion – we are called to instill hope again…We each need to be reminded of the power we have as storytellers.
"You've heard, "look for the helpers," which is part of a quote from childhood icon Fred Rogers about where to find inspiration following a crisis. I say, look for the storytellers. You and I have a tremendous opportunity to re-write the narratives society plays out day after day.
Because you can tell a story well, you have influence. More than you know…" – via the STORY blog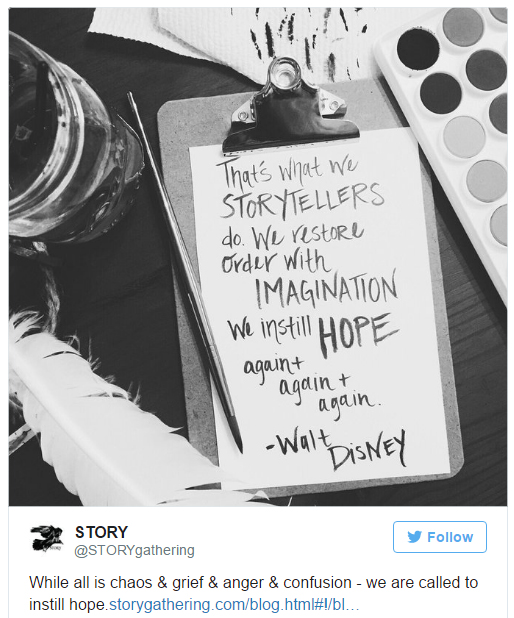 You may also like:
Comments
comments