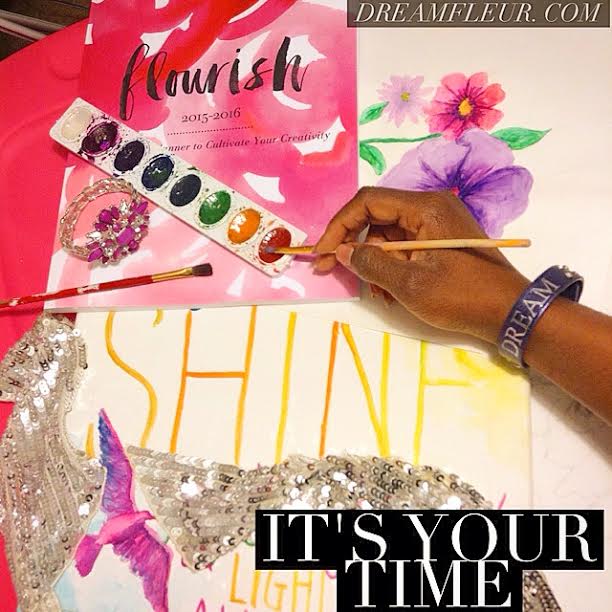 Every second of each day is precious! This is your time to flourish and shine – use it wisely and creatively! I spent some time planning and painting to kick off 2015…what are some steps you can take to get you closer to that vision in your heart?
A goal of mine is to share more of my original inspirational paintings with the world at Envibrance Dream Creations. I've decided to plan and work on this goal consistently to ensure that I keep up the traction.
Need a resource to help you keep track of your dreams? I love my Flourish Planner from Monica Lee at Smart Creative Women! It was one of the sparks that inspired me to get my watercolors out again – Monica's painting on the cover is so inspiring as well as the quotes throughout! Find this planner, other designs and her amazing show where she interviews women in the business of creativity at SmartCreativeWomen.com!
Below listen to my inspirational pep talk for you entering the New Year "It's Your Time to Flourish and Shine"
You may also like:
Comments
comments