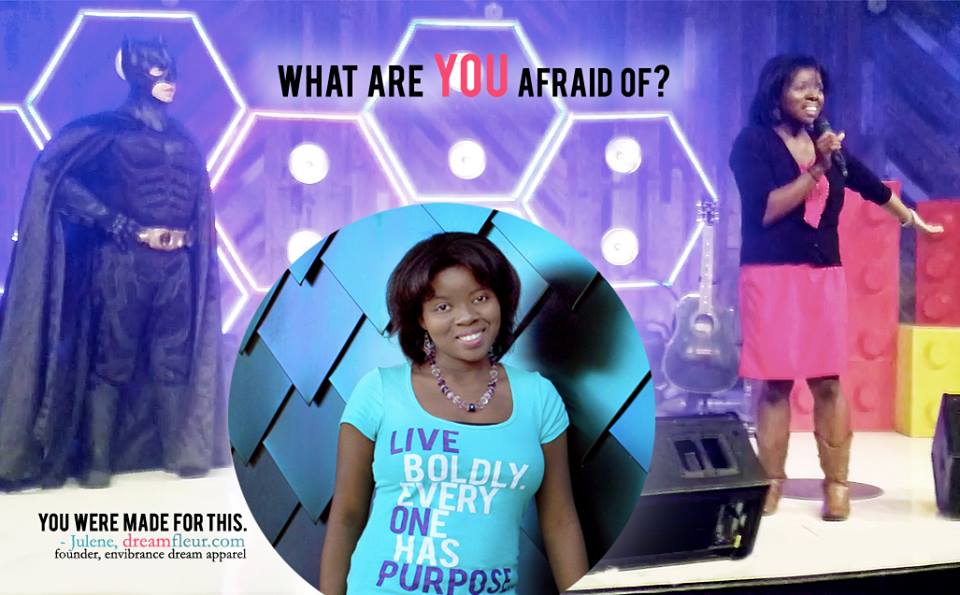 What are you afraid of that's keeping you from living your purpose and dreams?
Just a few years ago if you put me (more like dragged me) onto a stage and ask me to speak I'd be shaking in my boots – literally!
I hated the spotlight. The thought of talking to people, even in one-on-one conversation, petrified me. Years of being chained by anxiety since childhood imprisoned me.
It was taking small brave steps that challenged me – and also realizing that the people I'm meant to impact are more important than my fears – that encouraged me to be bold.
That teen girl who was considering suicide is more important than the fear that I will say the wrong thing. Those women who are afraid of following their dreams matter more than me being cozy in my comfort zone.
Your voice matters and your purpose is vital to others who are waiting to experience what you are gifted to bring. Every person has purpose no matter what they do but everyday people leave this earth with their vision still inside, and we all miss out on the unique beauty beating in their hearts.
What you fear often is an indicator to what you should do, so instead of avoiding it, look closely at where you are being called to.
After years of being paralyzed by fear I now find myself feeling at home on all kinds of stages speaking to hundreds of people and doing creative presentations that I never thought possible!
Fear is too small a thing to keep you from who you are meant to be, where you are led to impact with your light, who you are called to free. So DARE Dreamer and live boldly because you were made for this! #AriseandShine #LiveonPurpose – Julene
P.S. You can get a Live Boldly Everyone Has Purpose T-shirt or hoodie from my shop to remind yourself and others of this truth! http://envibrance.com/shop
You may also like:
Comments
comments