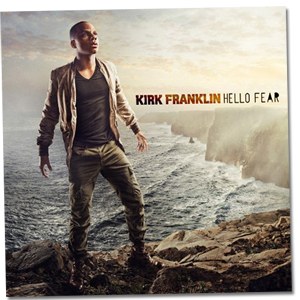 One of the few artists of whom I own almost every single one of his CDs (physical copies not mP3s – yes, I know, dedication) is Kirk Franklin. To say I was excited for his latest album Hello Fear (which debuted in March) is an understatement! The album hasn't disappointed, with uplifting tracks and collaborations with Marvin Sapp, John P. Kee & Mali Music.
In an interview with Essence Magazine Kirk Franklin spoke on the story behind the album:
It is wanting to address this thing that's knocking on everybody's door right now. There's a great sense of worry and uncertainty that is making people anxious. My statement in the album is we don't have to run away from that emotion. It's not something that has to keep us knocked out of life's game and crippled. We can face it head on and hopefully there'll e some messages that give people the power and confidence to do that.
Listen to three of the songs "I Smile," "I Am" and the title track "Hello Fear" from the album below:
You may also like:
Comments
comments