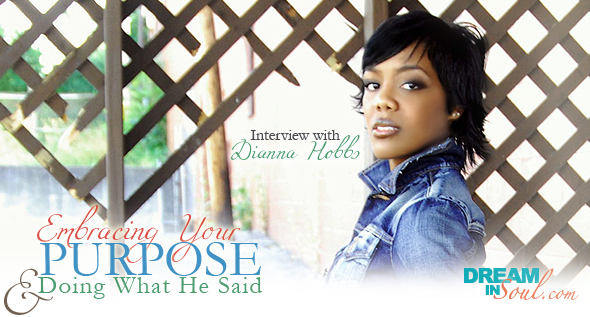 On my site Dream in Soul I had the honor to interview Dianna Hobbs, who is a writer, journalist, speaker, entrepreneur and now recording artist. She shared her heart and journey of pursuing her buried passion and gives advice to others who may need direction in bringing their God-given dreams into fruition. I am so very inspired by her wisdom and the many facets of her ministry, especially her publication for women, EEW Magazine and her new music. I had her first single "Do What He Said" on repeat recently while working on a project I had been struggling with. You will definitely be inspired by her words of encouragement:


When you have a divine urging inside of your heart it can be hard to ignore it, but can sometimes become difficult to press forward to what God has called you to do. Purpose often doesn't come without its detours especially when obstacles and disappointments blur the vision God placed in our heart.
Dianna Hobbs can attest to facing obstacles when pursuing music, her buried passion. As the Founder and Editor-In-Chief of EEW Magazine, the premiere Christian publication for African American women, she has paved a path of influence in media throughout the years, along with pouring out daily encouragement on her blog.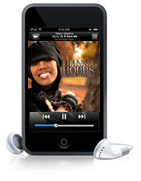 Behind the scenes though she felt God drawing her to begin her music ministry. It was only recently that she got the courage to do what He said, and thankfully she did. Now Dianna is inspiring many hearts through her music, which blends CCM, pop, R&B, and sometimes, soft rock along with encouraging messages. In this interview Dianna talks about her journey and gives advice to others who may need direction in bringing their God-given dreams into fruition…




You may also like:
Comments
comments